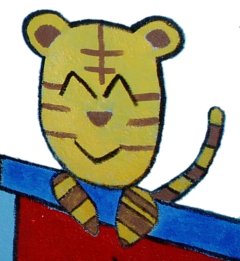 The Bodhi Tree Center
Mandarin Chinese Immersion School for Children
Now Enrolling: Toddlers and Preschoolers Mandarin Chinese Immersion (Quarterly) • Homeschoolers Mandarin Chinese Immersion Classes (Quarterly)
What better way to learn a foreign language than through guided immersion? And what better time to start than as a child?
Learning Mandarin Chinese, which is a tonal language, as a child in an immersion program or preschool is the very best way for non-native speakers of the language to lay a life-long, solid, indelible foundation of fluency in a language that is not easy to learn as an adult, but which over 1.3 billion people and counting speak.
Children learn the tones instinctively, without analysis, at face value. They do this in part because they are children and in large part because they are learning Mandarin through both traditional methods of pedagogy and also while having fun, playing games, singing songs, painting a picture -- where the instruction just happens to be in Mandarin Chinese.
We invite you to visit us and see for yourself. Please give us a call to schedule a visit -- you can meet the teachers, see our center, and also have your child participate in our program for an hour or two.
---
If you are an adult, and wish (or need) to learn Mandarin Chinese, we also offer Mandarin Chinese instruction and classes for adults (ages 13 on up). Please see our Mandarin Chinese and other Asian Languages School Website at http://www.bodhitreelanguagecenter.org.